Do you live in the Mesquite Texas area?
Do you need an affordable and professional windshield replacement or repair? You need to look  no further than Faith Auto Glass!
Faith Auto Glass Dallas is a family owned automotive glass repair shop.  We understand that windshield, and other auto glass, damage always comes unexpectedly at the most inopportune times.  Our mission is to help you decide what the best solution is, whether your glass can be repaired, or if it needs to be replaced.  Once the solution is determined, we then help you get the problem resolved, quickly and professionally, and at the best price possible!  We can also help you with your insurance company if you have insurance on your glass, but in many cases, we are able to get you prices lower than your deductible!
We are OPEN 6 Days a Week for:
* Door glass replacement
* Electric window motor repair/replacement
* Mobile service available
Why Repair or Replace a Windshield?
It's easy to see how much your windshield does to protect you from the wind and rain. In addition to making your drive comfortable, your windshield will protect you and your passengers in the event of an accident.
-Airbags may not deploy properly in a crash if the windshield is not installed correctly. Airbags are vital in keeping you and your family safe during a collision.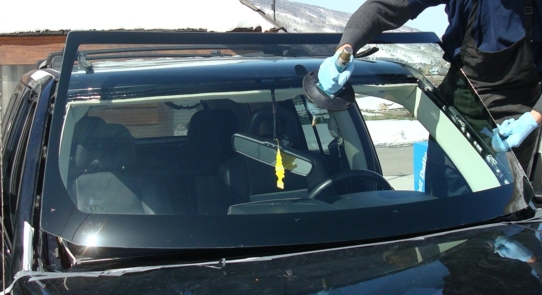 -Some vehicle models rely on the windshield for over half of the cabin support in the event of a rollover. Windshields are much stronger than you might think as long as they are installed correctly.
-Modern windshields are designed to keep the occupants inside the vehicle cabin during a crash, greatly reducing the chance of severe injury.
If your car windshield has any damage at all, do not wait. Call Faith Auto Glass today and we will get you back on the road in on time and at little cost to you!
We can come to you…
Life does not stop for cracks in your auto glass and here at Faith Auto Glass Dallas. We are all about customer service. Our mobile team, when available, can travel to your home, office or any location that works for you. Our mobile auto glass services use the same precision technology that our repair shops use to ensure the highest quality repair or replacement anywhere in the Dallas/Mesquite area.
Don't Wait! Choose Faith!
Faith Auto Glass has been serving the great city of Dallas for over 10 years and there is reason we have become a city favorite. Actually, there is more than just one reason, here's just some of what we do to keep our customers happy:
Windshield replacement
Whether you have a newer vehicle or something older, you need it to get you from point A to point B. You need it to be safe. As an industry leader in auto glass replacement, Faith Auto Glass provides the highest quality windshield replacement services for our customers.
Quality auto glass
We use only the best windshield glass that meets or exceeds all government standards.
Trained, certified technicians
All of our replacement specialists are certified and eager to help you get back on the road safely and professionally.
If you live in the Dallas/Mesquite area, do not wait! Call Faith Auto Glass Dallas today!


5301 South 2nd Avenue
Dallas, TX 75210