We rely on our cars to get us through all the adventures of day-to-day life. From commuting to work, taking care of family and running errands, we need our car to be in great working condition 24/7. Don't let the need to get a windshield replacement slow you down. A reliable company like Faith Auto Glass Dallas is open 6 days a week and can quickly and accurately asses the best windshield replacement deal for your needs and budget. Here are a few points to consider when understanding the costs of windshield replacement in Dallas.
Determine If It Makes Sense to Use Your Insurance Coverage
Do you have comprehensive coverage or a more limited plan? If your vehicle is covered by comprehensive insurance, windshield damage caused by collisions, storms, falling debris, animal contact, vandalism, or fire should be covered in your plan. However, this coverage may not include the costs for replacing side or back windshields, so be sure to check with your provider. In most cases, car owners do not have comprehensive coverage and must determine whether or not filing a claim will save them money in the long run.
Check to See if Your Insurance Deductible is Greater than The Cost of Replacement
Since the cost of windshield replacement in Dallas can start as low as a couple hundred dollars, it's best to contact a trustworthy auto glass installer for a free quote before going through the hassle of filing a claim. For example, if you deductible is $250 and your replacement costs are $290, filing a claim may not be worth your time or expenses.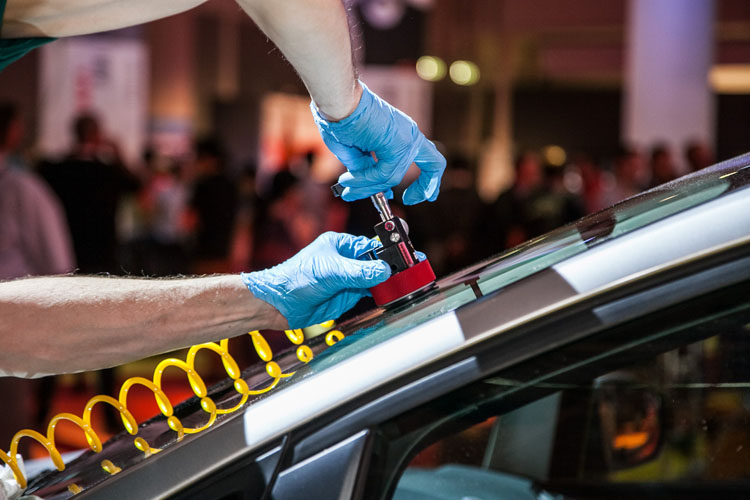 Decide if You Need On-Site Service
A high quality auto glass replacement shop usually has a great mobile team available that is equipped to travel to your office, home, or anywhere needed to you to provide a quote or the replacement you need. If you find yourself stuck on the road in the Dallas area with a cracked windshield, you can call Faith Auto Glass Dallas at 214-273-8870 for prompt service six days a week. On-site service may cost slightly more than an in-shop repair, however this option might be more convenient or safe, depending on your current situation.
Know Your Make, Model, and Year of Your Car
The make, model, and year of your vehicle will dictate the materials that an auto glass replacement shop will need to purchase to correctly perform your replacement. With endlessly evolving auto glass features like rain sensors, glare-protection, and a range of custom sizes and mouldings, prices can vary greatly.
Use a Windshield Replacement Company with a Guarantee – Save in the Long Run
There are several second-rate auto glass repair services that offer windshield replacements for cheap prices. But few of these companies will guarantee their labor. In the worst cases, a dishonest auto glass repair shop can file false claims on your insurance, possibly resulting in unnecessary claims or higher premiums. Make sure to avoid working with anyone who approaches you in a parking lot offering cheap repairs, or choosing to work with a shop that promises to give you the lowest price. Paying for an incorrectly installed windshield is not worth the risk to your safety or the safety of those riding in your vehicle. Faith Auto Glass Dallas has been in the business for over 13 years and has worked with hundreds of satisfied clients who take advantage of their windshield replacement guarantee. Don't compromise your safety and security for a cut-rate price.
Your insurance coverage, type of damage, style of vehicle, and whether or not you need on-site service can influence the cost of your windshield replacement. However, this crucial repair is not an area in which to cut costs. Go with a reliable, trusted auto glass repair shop and your car will thank you for it.